Now you can finally search & find substructures in those ultra-vast make-on-demand Chemical Spaces. We are introducing SpaceMACS: A novel, enabling Chemical Space exploration tool to mine relevant compounds based on a maximum common substructure (hence Space*MACS*). Given a query molecule, SpaceMACS screens trillion-sized combinatorial Chemical Spaces within seconds for compounds that match your motif of interest. And it does even more. Read on.
Developed in close collaboration with Matthias Rarey's Lab in Hamburg, SpaceMACS boosts projects with a high focus on a molecular substructure; great for example in fragment-based approaches, or where you need to stay close to a well-performing scaffold. For those cases, access to ALL relevant and accessible entities containing the desired motif, vastly expands the drug discovery hunting grounds and accelerates projects.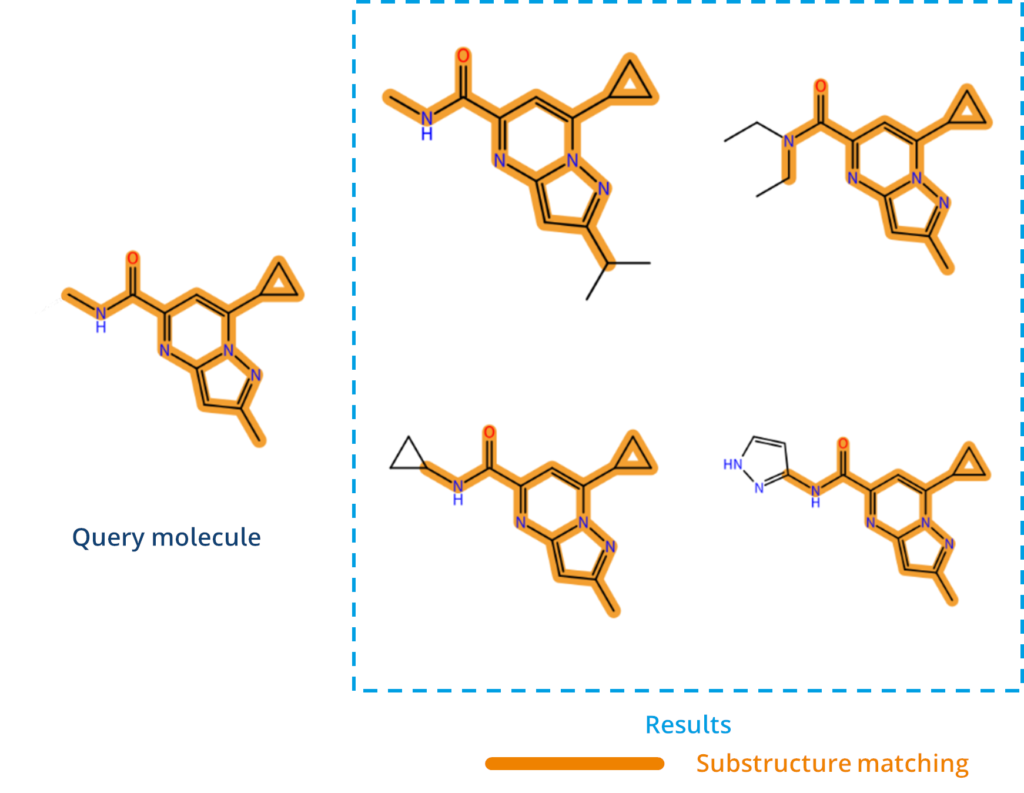 Here's the special goodie: Even in cases where the screened Chemical Space does not contain that identical motif, SpaceMACS will still uncover similar compounds, namely those with a minimum possible difference. This way, you'll identify closely-related candidates. This special feature surpasses exact substructure search methods that would leave you empty-handed otherwise.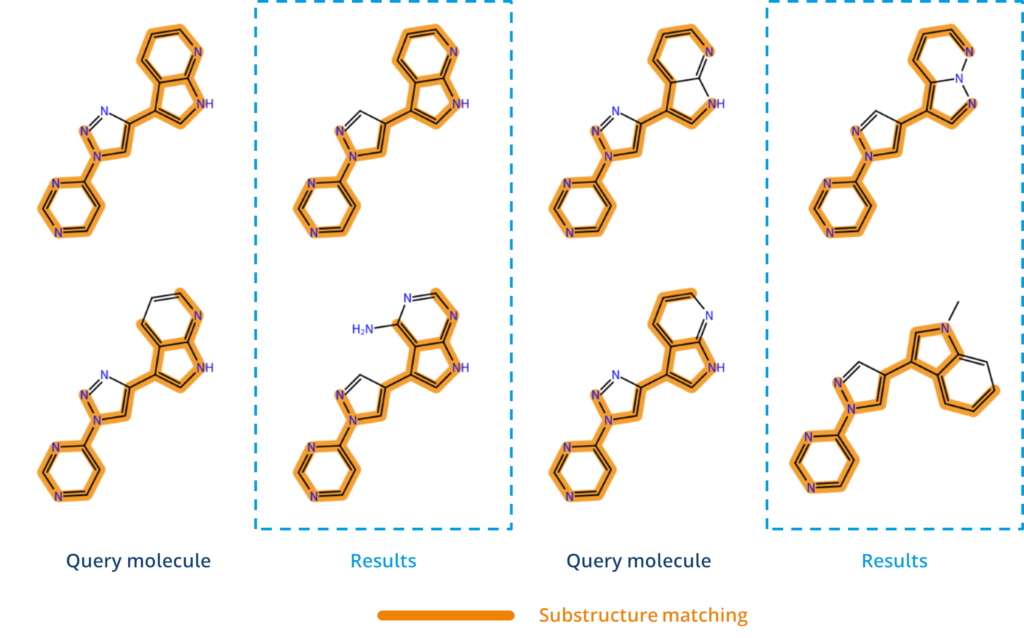 Searching in one of our partners' ultra-large make-on-demand Chemical Spaces (CHEMriya [OTAVA], eXplore [eMolecules], Freedom Space [Chemspace], GalaXi [WuXi Labnetwork], REAL Space [Enamine]) provides you with results that are commercially available and can be delivered to you within a few weeks.
SpaceMACS processes individual compounds or entire sets of query molecules to deliver a desired number of compounds at unparalleled BioSolveIT speed. The command line application is available for all common operating systems and can thus easily be integrated into your existing workflows.
Soon SpaceMACS will be added to infiniSee as the new 'Motif Matcher' Mode. This will step up visual and convenient compound mining in a sophisticated user interface. Stay tuned for more news!
We hope you are just as excited as we are and cannot wait to see what the Chemical Spaces contain for you!
Download SpaceMACS now following this link.
You can read more about SpaceMACS in the tool description (PDF).