We are proud to share the latest update of Enamine's REAL Space. The version comes with an additional set of over 300 million novel compounds approaching 37 billion of commercially available compounds. Enamine excels in delivering your compounds of interest within few weeks with noteworthy purity. One of the key features of the REAL Space is the attention to detail when it comes to drug-like properties: Enamine invests a lot of effort and in-house research to provide customers with interesting chemistry compliant to modern standards.
In the example above we demonstrate what structurally-related compounds for the drug alogabat can be retrieved from the REAL Space with our Chemical Space navigation platform infiniSee. infiniSee can also be used to screen for close analogs of a query compound with the novel 'Analog Hunter' mode based on molecular fingerprints.
The perks of regular updates of the REAL Space go beyond novel compounds: With constant efforts to maintain the compound collection, Enamine is able to adhere to high success rates for the synthesis of desired compounds. Further this ensures reliable representation of the accessibility of available building blocks and reagents. Therefore, it is always a good idea to search in the latest versions of the Chemical Space to collect compound ideas for new and old drug discovery projects.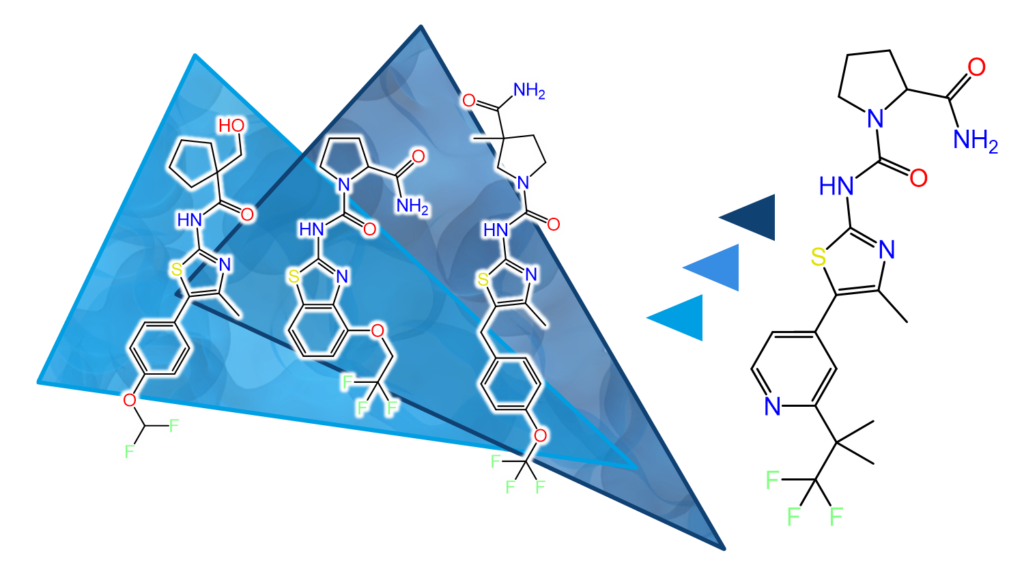 In the second example we used alpelisib as query. The advantages of large Chemical Spaces are not only the synthesizability of the result compounds but the possibility to mine from ultra-large compound collections. The retrieved molecules represent commercially available molecules with high similarity to their parent compound. Hundred-thousand of compounds can be collected within minutes on standard hardware and be used for your favorite computational methods: e.g., docking, machine learning, ADME assessment.
Download infiniSee and dive into the REAL Space to discover solutions for your drug discovery project.