Our mantra is to create beautiful drug discovery software for everybody. With this update infiniSee translates this mantra into state-of-the-art Chemical Space Navigation. Named after the nearest galaxy to our Milky Way, and the mythological greek figure who was chained to a rock after claiming to be the most beautiful, infiniSee 3.0 'Andromeda' comes with the innovation of browsing through your space explorations.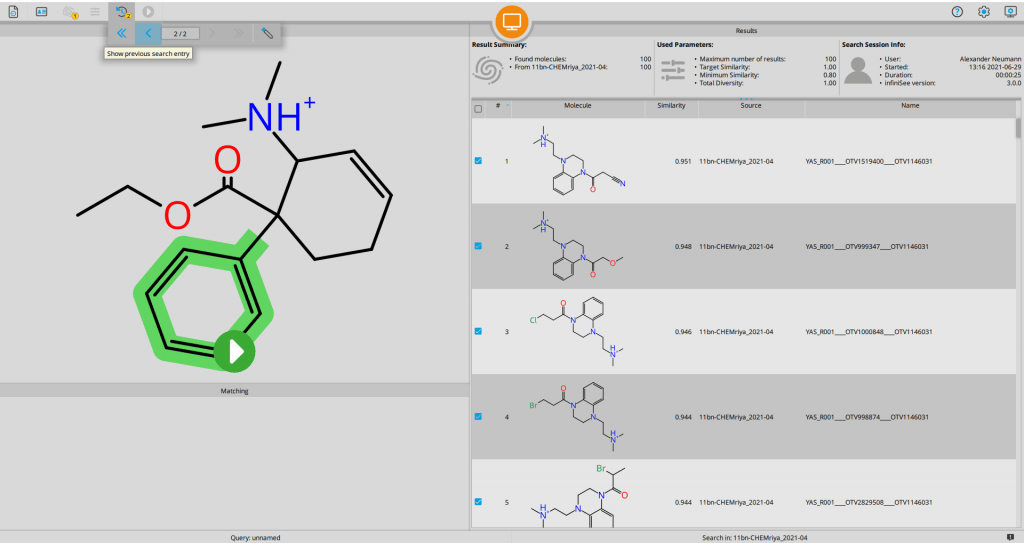 Explore and compare your Chemical Space search results in a flash.
Every parameter of your search, including the Chemical Space, the number of results, the desired diversity, as well as the applied pharmacophore constraints, are saved and can be assessed browsing through your search history. Easily compare the results and playfully explore your own, or the on-demand Chemical Spaces of our partners using different search criteria.
Use this to better understand your molecule and generate new ideas for structural replacements and scaffold hopping. Learn more about infiniSee here.
You have nothing to lose but your limits – with infiniSee 3.0 'Andromeda'